July 1 2011
6
01
/

07
/

July
/

2011
21:07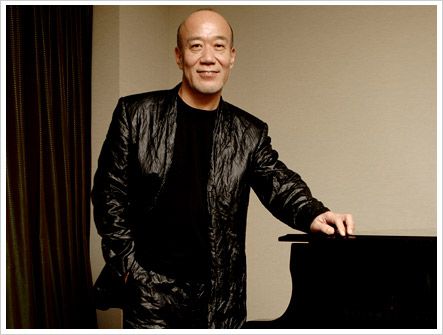 The concert of my life. I never thought I'd get the chance to see him live, he's a legend in Japan. He organized a world tour to get money for Japan's reconstruction, but also to thank all the people who had given time and money to his country and tell them that the Japanese are getting back on their feet and looking forward again.
The concert brought a lot of emotions in me, a lot of awe of course, but also childhood memories and a hopeful sadness. The concert was a tribute to beauty, in the gathering of people around beautiful music and a charitable cause. The music was sublime indeed, as Joe Hisaishi directed a grand orchestra complete with a choir and everything. Joe Hisaishi even played the piano in between directions, impressive.
And he's so full of life and funny when he's there in the middle of all these musicians, it's refreshing, because oftentimes music is associated with melancholy, but not here.

I'll be in awe for the rest of my life listening to this concert.
You'll see below an extract from the concert I attended. Also called a masterpiece.