July 1 2011
6
01
/

07
/

July
/

2011
20:30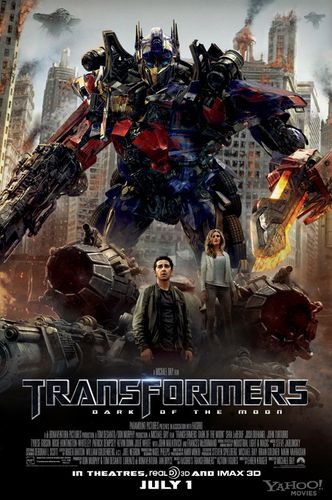 Ah, Transformers, the series of movies where I usually meet the limits of my friends and colleagues' understanding of my geekiness.
I just love these movies, the special FX keep amazing me, film after film, and I always feel like a little kid in awe when I watch them. I always go to either the premiere or the before premiere. This time it was the before premiere in my favourite cinema in Paris, where the crowd is composed of pure fans.The audience for Transformers 3 didn't disappoint: cheering & clapping all along, I just love that.
And the film didn't disappoint, either. Yes, as usual the scenario is classic and expected all the way, but boy! I enjoyed every second of this film.
My conclusion is quite simple: if you liked the first two, you'll like this one. If you didn't like them, then there's no reason why you should like Transformers 3.