June 5 2011
1
05
/

06
/

June
/

2011
21:38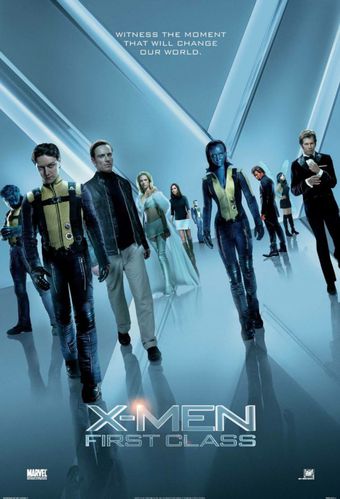 Like any Marvel geek, I had been waiting for this one for a long time. My overall impression is really good, there is just one thing that was disappointing: the FX. Indeed, it seems the budget has been cut down on this part because not only were the big scenery totally unconvincing (the boat sinking & flying submarine bits could totally have appeared in a 1998 TV show, and I'm really not joking here, it was on the same level as a Buffy episode) but some mutants' powers seem fake as well, in particular the hurrican-maker ones. That quite took me by surprise because I am still in awe before X2's special effects, especially Nightcrawler's, and X2 was filmed in 2003.
But other than this, the film is absolutely awesome: James McAvoy is great as Charles Xavier, and the remaining cast is really giving life to characters that could have been boring, in the sense that some characters could have been perceived as overused (already seen in the following episodes) or on the contrary pointless (characters that do not show in the following episodes). The story itself is really great. I've never read a comic before so I didn't know what to expect but what had already been shown in the other X-Men films, and this goes far beyond the scope of my imagination. In a good way. The film does give credible history to Xavier, the Beast, Magneto, Mystique and the X-Men in general.
An excellent prequel, but as a Marvel, I expected better special FX.