May 29 2011
1
29
/

05
/

May
/

2011
22:31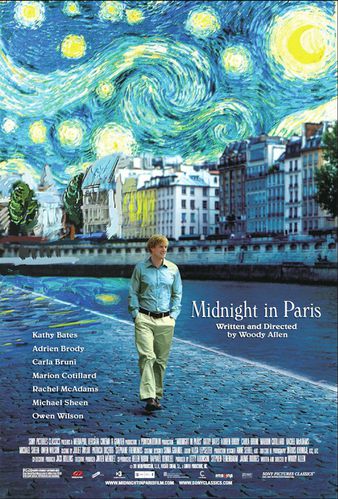 I really don't get all the fuss I heard around this film. Yes, it's Paris and it's nice to see an American film has genuinely been filmed in the actual Paris and not in a studio, but come on, this film brings nothing to the table anyone didn't already know. I don't get the point of stating explicitly what's clearly happening to the protagonist 15 minutes into the film, and then following said protagonist for the rest of the film until he realizes it himself. That's downright boring and pointless. And Owen Wilson is definitely not that good a drama actor, as he was virtually unable to adapt his facial expressions to scenes of angst, sadness, joy or loving. His face is basically the same from the first minute to the last.
And I'm not even talking about the French actresses, or should I say poster girls? Marion Cotillard should really leave Hollywood and come back to France because her roles are useless and way below her acting talents. As for our President's wife, she's so transparent in the 5 minutes we see her that it felt more like her shadow was filmed than a real person. The only second role that was hilarious was Adrien Brody as Salvador Dali.
Boy, I was bored, and I feel like I lost my time.