April 11 2011
2
11
/

04
/

April
/

2011
20:40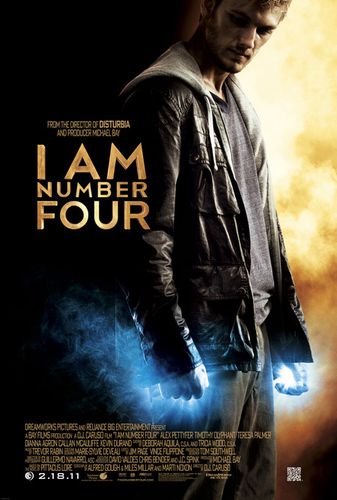 The story of 9 teenagers from another planet, who have powers and whom evil people from their planet are chasing to kill, one by one, in order.
Yeah, not the most original scenario. It was actually a book first, which went out on August 2010.
Old jokes you see coming, déjà vu twists & turns and dialogues... But what a film nonetheless! Great special effects, suspense, convincing and hilarious female knight in a shining leather armor (complete with the Ray Bans and the motorcycle)... Combined with a perfect audience on the premiere night (a room full of geeks like me, all laughing and giggling for the same reasons) I spent an extremely good time. This film was made for geeks and that's always a nice feeling.
I loved it, but this is typically for the niche of geeks I belong to, so I doubt a lot of people will actually find this film worth it. It calls for a sequel, but who knows when this is out as the next book is set to be released on 23rd August 2011.