February 23 2011
4
23
/

02
/

February
/

2011
21:35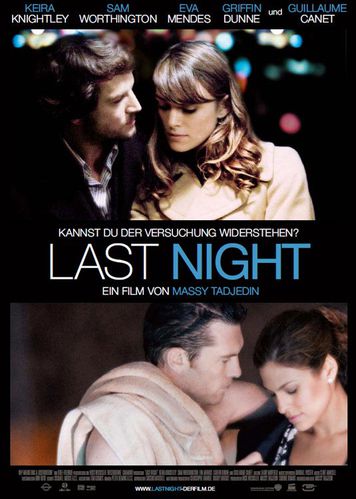 Indecipherable. My state of mind after seeing Last Night was indecipherable. It took me several days to determine whether I had liked the film or not. Now I know I did like the film. But I'm still trying to put a finger on why I liked it.
It is a troubling story. It's not a comedy, it's definitely not funny, but it's not sad, either. It screams that authenticity you find in your everyday life.
The four main actors are good, but Keira Knightley and Guillaume Canet are really the ones pulling the film.
In short, the content of this film was not expected, in a positive way. I like to be surprised while watching a film. I liked not knowing what I felt afterwards.
That film's a keeper.