October 16 2010
7
16
/

10
/

October
/

2010
11:17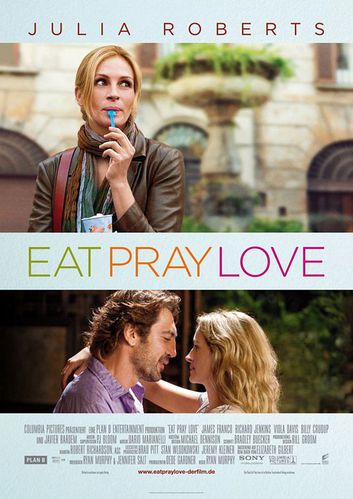 I had the chance to see the French premiere of Eat Pray Love last month.
I enjoyed the film, but not as much as I thought I would because I found quite a good part of the events either cliché or déjà vu.
This is the story of recently divorced Liz who decides to take a 1 year initiative voyage to Italy, India and Bali to find herself again. Apparently, the film is the adaptation of an eponymous book, which itself is a "fictionalized" autobiography. Well, fictionalized it does seem, particularly the India an Bali bits. Indeed, I just wanted to yell "enough with the prearranged marriages already and the old, poor and wise man giving life advice to a Westerner already!"
The only truly authentic part was, I felt, the Italian adventure.
However, even though the story was somehow disappointing, I won't deny that the rest of the film was awesome. The actors, Julia Roberts in particular, were amazing. The scenery and music were very good, as well.
In short, a good film if you're not tired of the clichés usually associated with India and Bali!