April 15 2010
5
15
/

04
/

April
/

2010
23:37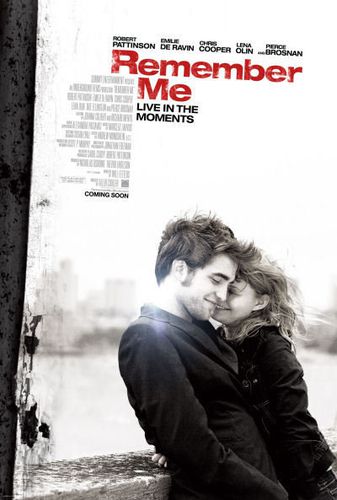 I had done the whole "don't spoil me, I don't want to read, watch or hear anything about this film" routine before entering the cinema to watch it, so I was totally unaware of the story, actors, scenery... All I had seen was the poster above.
I was sort of expecting a lost guy meets lost girl (no pun intended) love story.This is so different, and so the same, all at once. I can't even say anything for fear of spoiling anyone.But I loved the film.

One thing I adore, also, is when a great actor/actress is second role in a movie. And seeing Pierce Brosnan as a second role is priceless. I mean, who can resist 007, I wonder? (rhetorical question) And here, he's the humble actor, I just love that.
Also in the film: the little girl who plays in Nurse Jackie, and Lena Olin. Nice cast.
Of course, the real Rob Pattinson (not its whiter than white brown-eyed Twilight version) is back. That's nice.

Go see it...