March 8 2010
2
08
/

03
/

March
/

2010
22:59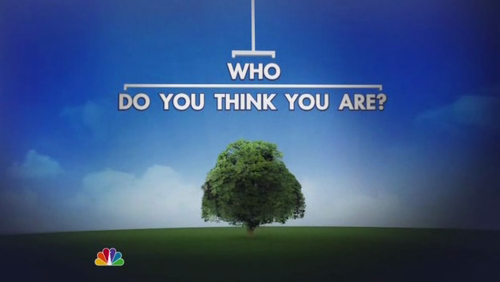 This is a new show from NBC.
Actually, the concept was created by the BBC in 2004, and I really hope the British version is better...
Seven episodes, seven celebrities looking for their ancestors.

Sarah Jessica Parker stars in the 1st opus. She looks for her family history, up to the 1600s. It is interesting in a way because you see a very new and unexpected part of the celebrities in the show. Indeed, most of the time celebrities talk about their latest film or show, their private life, their faith, or the cause they defend. Here you go deep into the history of the stars' family. It is quite a new concept (at least if you haven't watched the BBC version, I expect).

The format was, however, badly chosen. 42minutes is too short to be substantial, so there is a lot of staging. For example in this first episode, SJP goes on a journey from NYC to New Jersey to Ohio to California, etc, and she meets those key people who help her explain the past of her family, which could have been interesting because they are historians, genealogists, etc... The only problem is that when she goes to them, they have already looked up files and printed records and photocopied birth certificates for her. She doesn't look for anything, she's just handed her genealogy on a silver platter.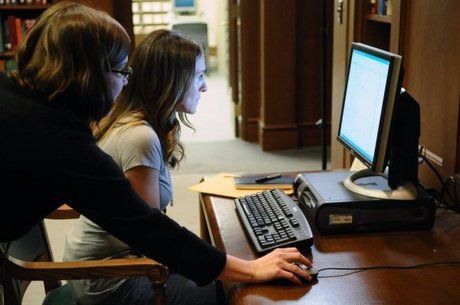 The dialogues are not natural, either, which is understandable in the off comments, but quite annoying when she meets all those researchers, experts etc. In short, you feel manipulated from the beginning to the end, trapped into a staged show, with fake conversations and explanations. CSI does better in teaching us stuff, they seem more natural.

I think they are trying too hard here, the tone isn't set right. They offer a mix between going live and staging drama; the style makes me think of Man vs. Wild. Only in Man vs. Wild, there are reasons to be frightened, relieved and amazed. In Who Do You Think You Are?, SJP appears to go through tall these types of emotion, only I really don't buy it because of the lack of naturalness I explained before. Another comparison just popped into my mind: It's Blair Waldorf in history class. If you can already hear the Oh My Gods and all the gossiping about Queen something and Prince blahblah, you get the picture.

Finally, the US has a very short history compared to Europe's, and it seems even shorter when measured to that of Asian countries... What I mean by this is that you can only go this far... The 1600s is quite the limit if the family was born in America, and the show seems to be a eulogy to America's history - quite understandable for an American show, you don't want to go through the Turkmenistan history in a French show focusing on a French person, either.
I might be wrong, but I think the British version should go back to the Middle Ages at least, for there were already records by then... Of course I won't let this be empty words and will try to watch a BBC episode or two.

In short, it's Genealogy For Dummies. Interesting because of the guest stars, otherwise really cheap in terms of history and directing. Maybe it's because of the guest of this episode. I was no fan of Sex And The City, but I've always considered SJP as a NOT shallow person, contrary to the image she conveyed in her famous show.
I'll still be watching the episodes focusing on Lisa Kudrow and Susan Sarandon because I like the personality of both actresses.

FYI, the remaining episodes will star Brooke Shields, Spike Lee, Matthew Broderick and Emmitt Smith.