March 6 2010
7
06
/

03
/

March
/

2010
18:19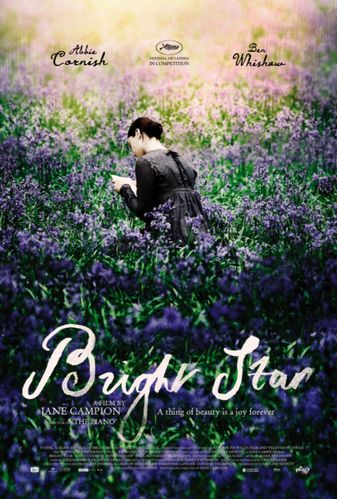 I was really looking forward to Jane Campion's last movie, because I'm a huge, huge fan of The Piano, which I've seen at least 20 times (although it might be closer to 30).
Well, regarding Bright Star, I cannot say whether it's a good or a bad film. I think its major flaw is that it echoes far too much Becoming Jane, the 2007 movie about Jane Austen's life (starring Anne Hathaway and James McAvoy). Bright Star is set in the same time frame, with a brunette as the main characte and a blue-eyed guy with longish short brown hair and a tortured expression over his face as the man she longs for.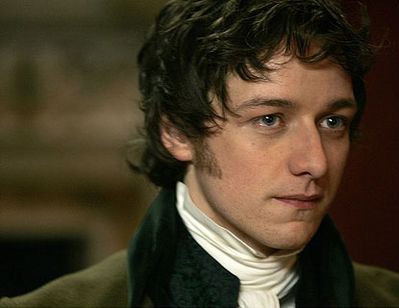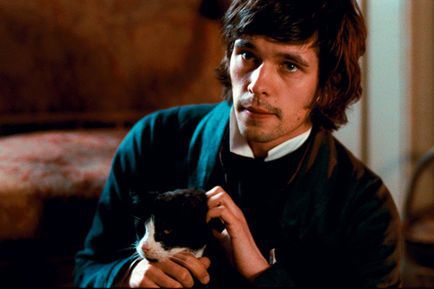 The big difference is that in Bright Star, the emotions are much more intense, or at least very different from the usual hollywood stuff. I have rarely seen such a depth in feelings, and I think, weirdly enough, it is because there is no music whatsoever during the movie. I'm not talking about songs, but plain background music. Apart from the begining and end credits, and a fiddle piece right at the end, not a note, nothing. Just eerie silence.
I'm saying weirdly enough because I absolutely adore soundtracks, and I generally think a bad soundtrack means a bad movie, although the opposite is absolutely not true (see Amelie for instance, that's the perfect example of a crappy movie with a genuis sountrack).
Anyway, Bright Star is brilliantly directed, I'm not even remotely questioning that. Yet the story, because it's been seen before, and the acting, quite typical of our times, are less impressive. Something that might go in favour of the dialogues (which I found rich, but not too over the board) and the story, is that I'm not at all familiar with John Keats' art. So there might have been quite a few references and hints about his poems that I didn't catch at all.
I liked to see Cute Kid from Love Actually (aka Thomas Sangster) all grown up (he's 19 after all), although his role was quite disturbing: he's the younger brother of Fanny Brawne (the main character, in love with John Keats) and his role appears to be to follow her everywhere she goes and not say a word. Same goes for their little sister who follows everyone. Weird!
It's such a new concept, the non-soundtrack film, and that's why I cannot tell whether I liked Bright Star or not. I was even more surprised by that hapening in this particular movie, because what I like most in The Piano is its soundtrack. It contributes to the excellence of the film, and in my opinion the music is totally a part of Ada's character, it completes her. I even consider the music a character itself. Ah, Michael Nyman, one of the best composers of our times...