August 3 2009
2
03
/

08
/

August
/

2009
08:52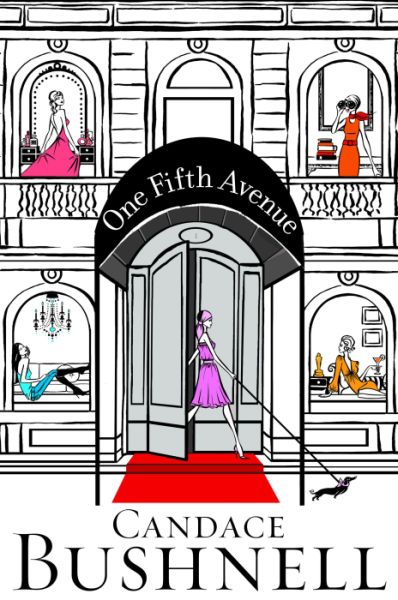 I've just finished reading One Fifth Avenue from Candace Bushnell (author of Sex & The City, Lipstick Jungle...). I had never read any of C. Bushnell's bestsellers, so I was quite surprised to read some very graphic content from time to time, but otherwise it's good chick lit material.
It long enough (I never read anything below 400 pages), it's got romance (obviously!), action, twists and turns, deaths... You never get bored because it talks about many different characters who all live in the same building. Though they are linked by different sorts of relationships, from lovers to enemies or simply neighbours, they are from different generations, with different hopes, expectations, revenue levels and opinions on everything. Besides, I just love all the 'jealousy between neighbours' stuff, it's so pointless but funny at the same time. And ever since I went to NYC myself two months ago, anything linked to New York has taken a totally new dimension. It's no longer some hypothetic city I wanted to check out. I've been there, so I know it's real.

A few quotes I picked out:
"That's the difference between girls and women: Girls find men fascinating. Women know better".

"Looking up Sandy and Connie Brewer on the internet, David discovered exactly who they were. Sandy was a hedge-fund manager, of all things - typical that an arriviste should end up with such rare and precious antiquity - and while he and his wife, Connie, deemed themselves "important collectors", David suspected they were the new-money ilk who paid ridiculous prices for what David considered junk".

"Don't take anything I say seriously. I never do."

Definitely one of the books to bring with you on the beach this summer!