January 31 2010
1
31
/

01
/

January
/

2010
19:34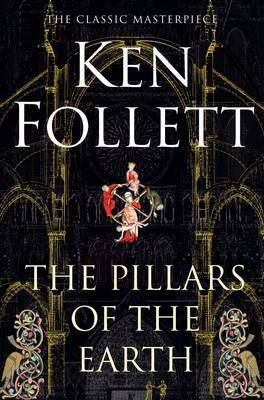 Finally, finally, I finished Ken Follett's The Pillars of the Earth. I say finally because it's the first over-a-thousand-pages-long book I ever read and I loved every single word in it.
It's this huge, huge multiple point of views story, spread on a 60 years timeframe during the 12th century. We follow, mostly:
- Philip, a young monk who slowly but firmly goes up the church power ladder, from monk to prior,
- Tom, a mason whose biggest dream is to build a cathedral, and, to a small extent, his children Alfred and Martha,
- Ellen, an outlaw woman who lived in the woods before she met Tom,
- Her son Jack, a weird, wild boy who has only ever known life in the forest before meeting Tom and his family,
- William, a power-thirsty noble whose morals are inexistent (wealth really meant power back then, it's true today but was even more so during the Middle Ages), and who rules by terror and rape.
- Aliena, the daughter of a destitute earl who has to make a living on her own, a tough enterprise in times when noble women were meant to stay home and bring up children.
- And all the other political, religious, work-related people that gravitate around them.
It really is a fascinating, epic story, not only in terms of the building of cathedrals (I really learnt a lot about that), but it is also an in-depth vision of the Catholic Church ways of ruling. I'm not a believer, and yet I was captivated by this aspect of the story. It is a major bestseller Ken Follett wrote in 1989, but its sequel, World Without End, only came out in 2004. I'm really excited about this opus, which of course I already have in my possession and which is currently waiting for my eyes to read it.
A warning though, I guess that to read this one you must be prepared to spend quite a lot of time reading because it really is huge (1,079 pages in my edition), but it's a page-turner so time kind of flies. Another warning, there are many rape scenes, and very graphic ones too. I know at least one person who cannot stand those, so I'm giving you a heads up here.

Totally worth it.